Training at Grant Thornton
To help you create value, develop your business and consciously manage change as an opportunity for business growth.
The economic environment is changing rapidly, now more than ever. Change inevitably leads to the generation of growing needs to improve the performance, efficiency and effectiveness of companies in the pursuit of the results they seek, with ever greater attention to sustainability issues.
Grant Thornton makes its skills available to companies, so that every service provided is an opportunity to create value for all stakeholders.
Grant Thornton helps its clients in the various production sectors to interpret changes and understand their impact on the company business and the reference context: it supports clients in defining strategies and developing tailor-made organisational models and integrated management systems, since designed and created together with the company and based on its real needs.
The primary objective is to simplify processes to make them more effective, improve the performance of the structure and, consequently, optimise investments by cutting costs and creating sustainable value in the medium-long term.
All this by enhancing existing resources, which are the most important and essential asset.
Any change and optimisation project starts from the organisation, processes and systems of a company and aims to maximise operational, economic and financial performance in order to create sustainable value.
Our teams offer a complete range of services for addressing the major challenges that companies face in each market sector, both locally and globally. We also support public administrations in managing new challenges.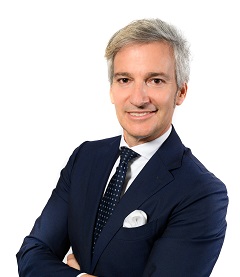 Get in touch
Partner – Head of Advisory - Grant Thornton Consultants