Training at Grant Thornton
Resolution and prompt intervention are the basis of a competitive and reliable company.
Support for users and employees inside and outside organisations is one of the services that businesses try to outsource to optimise costs, procure flexibility and always have updated and efficient hardware resources according to the latest company procedures.
Our Helpdesk service, thanks to a trained and continuously updated team with various professional figures available, allows the Client to count on a single qualified contact person for all assistance requests, in relation to the hardware and software installed.
System assistance
A team undergoing continuous training to provide a fast and effective resolution service for our clients' problems through a dedicated ticketing system where each support request is tracked and monitored to guarantee efficiency and transparency.
Furthermore, together with the client, an ordinary or extraordinary maintenance programme for the systems is drawn up, in the event of malfunctions or problems encountered either remotely or at the headquarters with specialised technicians.
Hardware Outsourcing
We give clients the opportunity to virtualise hardware management within our data centre with the aim of avoiding and managing technical tasks, reducing maintenance costs and offering scalable solutions over time.
The service, designed to suit the business, keeps the characteristics of the hardware used intact, centralising the systems and improving their performance and accessibility.
Asset Management
Our consultancy focuses on optimising the management of
IT resources. We take care of organising and managing the life cycle of hardware within companies: we create the asset, monitor its functioning and track updates and initiatives to then define its decommissioning and manage its disposal. The entire process allows clients to reduce costs and management time to focus on their business.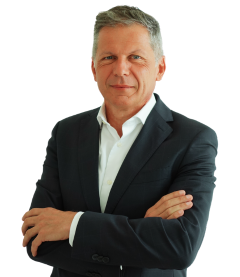 Get in touch
IT & Security Partner