Training at Grant Thornton
The path to sustainability
Companies strengthen their competitiveness, develop and improve their results if their business model and strategy are sustainable, i.e., if they are based on a good governance model, respond to stakeholder expectations and have positive effects over a long-term horizon.
The 3 dimensions of sustainability:
| | | |
| --- | --- | --- |
| | | |
| Social | Environmental | Financial |
Finance that seeks opportunities for better medium/long-term investments adheres to the same principles, and applies evaluation and choice criteria based on 3 key aspects: ESG | Environmental – Social - Governance.
Sustainability is a path for businesses: it requires the definition of goals, at different moments of the change process. Playing a crucial role are accountability, quantification and measurement of results: financial, social and environmental, as well as communicating these results in a transparent manner.
We have identified a modular and integrated approach to accompany companies through areas of intervention and objectives that are always highly concrete, measurable and sustainable. Our points of reference are the best existing standards and best practices, starting from the common goals set by the United Nations with the 2030 Agenda: the 17 SDG's - Sustainable Development Goals.
Our working method
Sustainability projects are complex and, by their nature, characteristics and goals, require teams that work according to project-based approaches, with cross-company, complementary, integrated skills, analytical abilities and instinct for innovation. Our professionals are in the field together with the client, they listen to the client, share ideas, discuss problems, always looking for appropriate solutions, build relationships and an ideal working environment, always from an independent position.
Our client support covers the different areas of the business, according to a strategy aimed at creating a culture of sustainability and shared value, personalised by client, sector and size.
Our values are founded on understanding our clients, their challenges, plans and objectives. We know how to listen.
This means that we are able to give our professional support, together with a timely, correct and effective response. We adopt an "agile" approach and our organisational model allows us to quickly make decisions and have adequate response times, with a view to long-term relationships.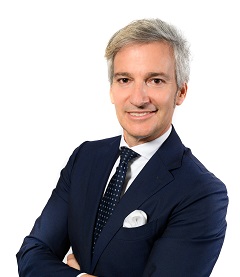 Get in touch
Partner – Head of Advisory - Grant Thornton Consultants