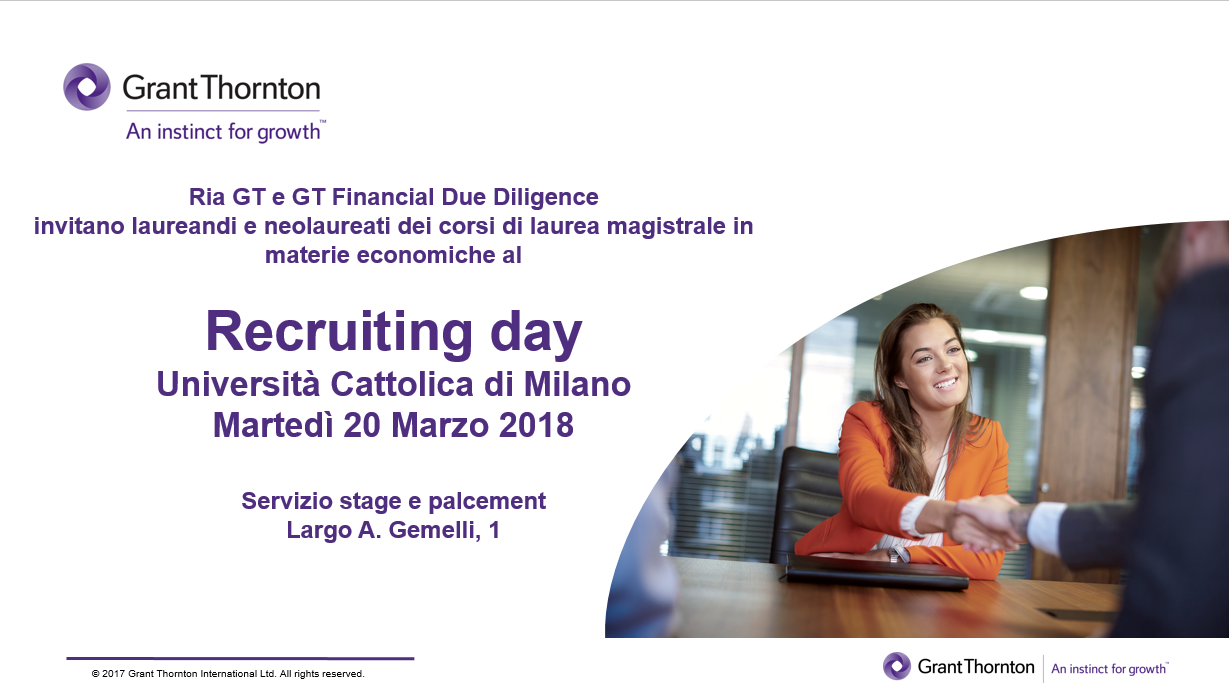 Ria Grant Thornton e Grant Thornton Financial Due Diligence, invitano brillanti laureandi e neolaureati dei corsi di laurea magistrale di Economia e Legislazione d'Impresa, Economia dei Mercati e degli Intermediari Finanziari, Banking and Finance, oltre che studenti che hanno partecipato ai master in Economics and Finance e Accounting and Auditing, al Recruiting Day presso il Servizio Stage e Placement.
I nostri team saranno a disposizione per dei colloqui individuali e per far conoscere le nostre attività, le opportunità di inserimento e le prospettive di crescita.
I colloqui saranno effettuati su appuntamento, per partecipare basterà inviare il proprio curriculum vitae all'indirizzo e-mail: info.milano@ria.it.gt.com, specificando in oggetto "Recruiting Day 20/3".
Referente Informazioni:
Servizio Stage e placement

Recapito telefonico:
02.72348500
E-mail: